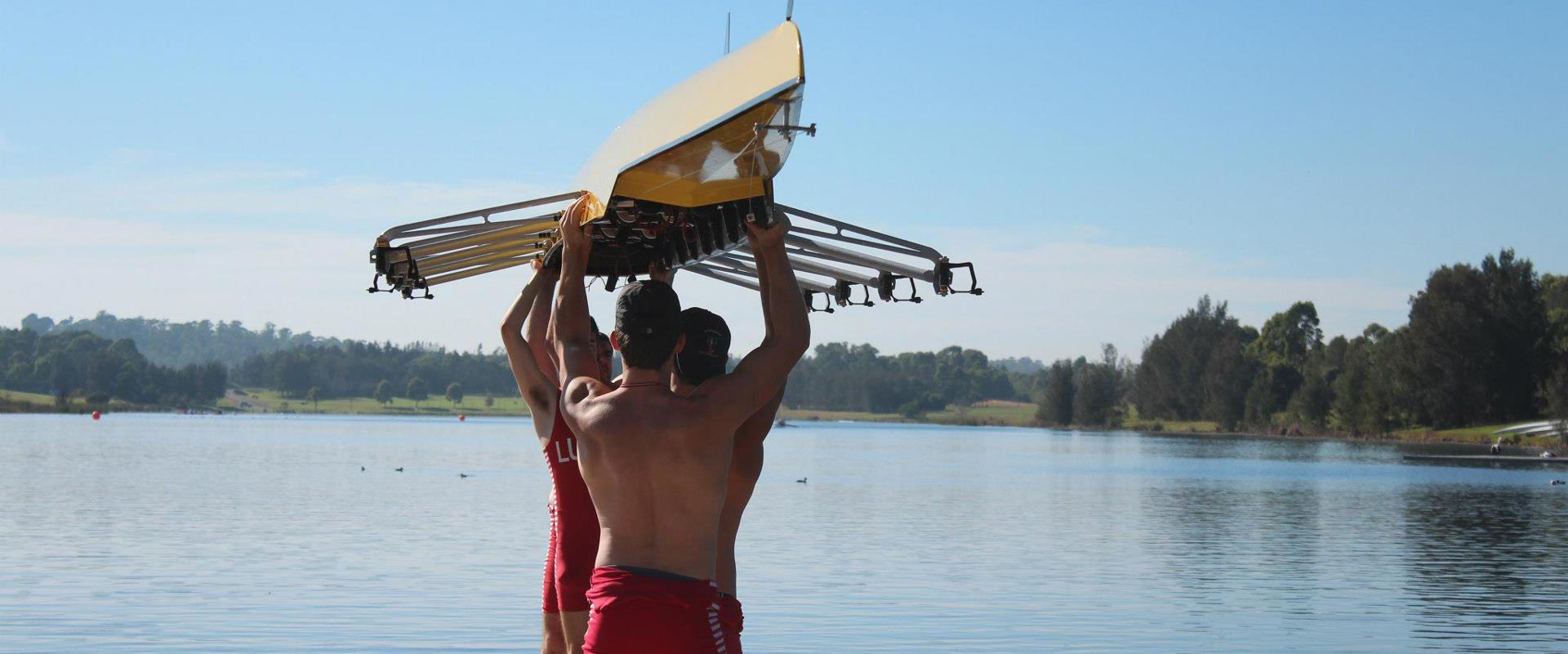 Our Learn to Row program is all about having fun and getting people new to rowing into a boat right from the start. It's a perfect way to get into rowing while getting fit and meeting great new people!
No previous experience is required!
The program is run over four weekly sessions during which you'll learn the basics of rowing for you to be able to join a social or beginner crew. After completing the program, you have the opportunity to carry on rowing as part of the Club in our successful men's and women's beginner and novice squads.
Please note: currently Our Learn to Row program is only available to current and past La Trobe University students.
Our 2021 Learn to Row program is planned to taken place on the days listed below. Each session runs for approximately 1½ – 2 hours.
Session 1: 10am Sunday 21 March 2021
Session 2: 10am Sunday 28 March 2021
Session 3: 10am Sunday 11 April 2021
Session 4: 10am Sunday 18 April 2021 – this final session is a fun club day where you'll be able to take part in some social club racing with other club members and we'll also be firing up the BBQ
La Trobe University Rowing Club boats out of Melbourne Rowing, Building 6, Boathouse Drive, Melbourne.
To help us plan, it would be good if you could register your interest by sending us a quick email to latrobeunirowing@gmail.com. Thanks.
We provide the boats and oars, you just need to bring:
Close fitting sports clothing – shorts, T-shirt, socks
Water bottle
Hat or sun visor
Sunglasses
Sunscreen
And most importantly – thongs
Our Learn to Row program costs $10 for all four sessions, including the BBQ on the final Sunday, 5 April.
At the conclusion of the Learn to Row program, if you decide you'd like to continue to row with LURC in a beginner squad, regular membership rates apply.
Need further information?